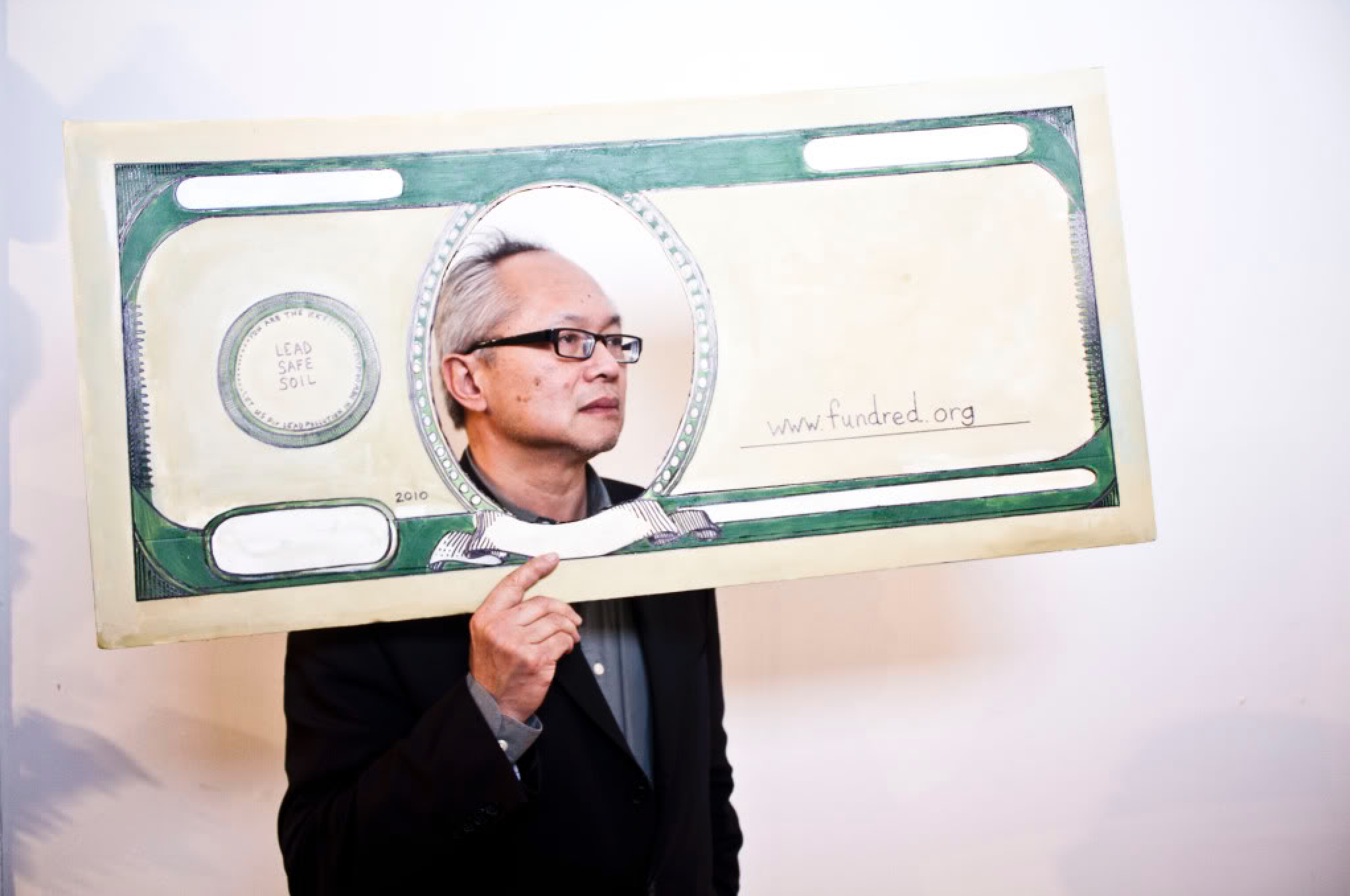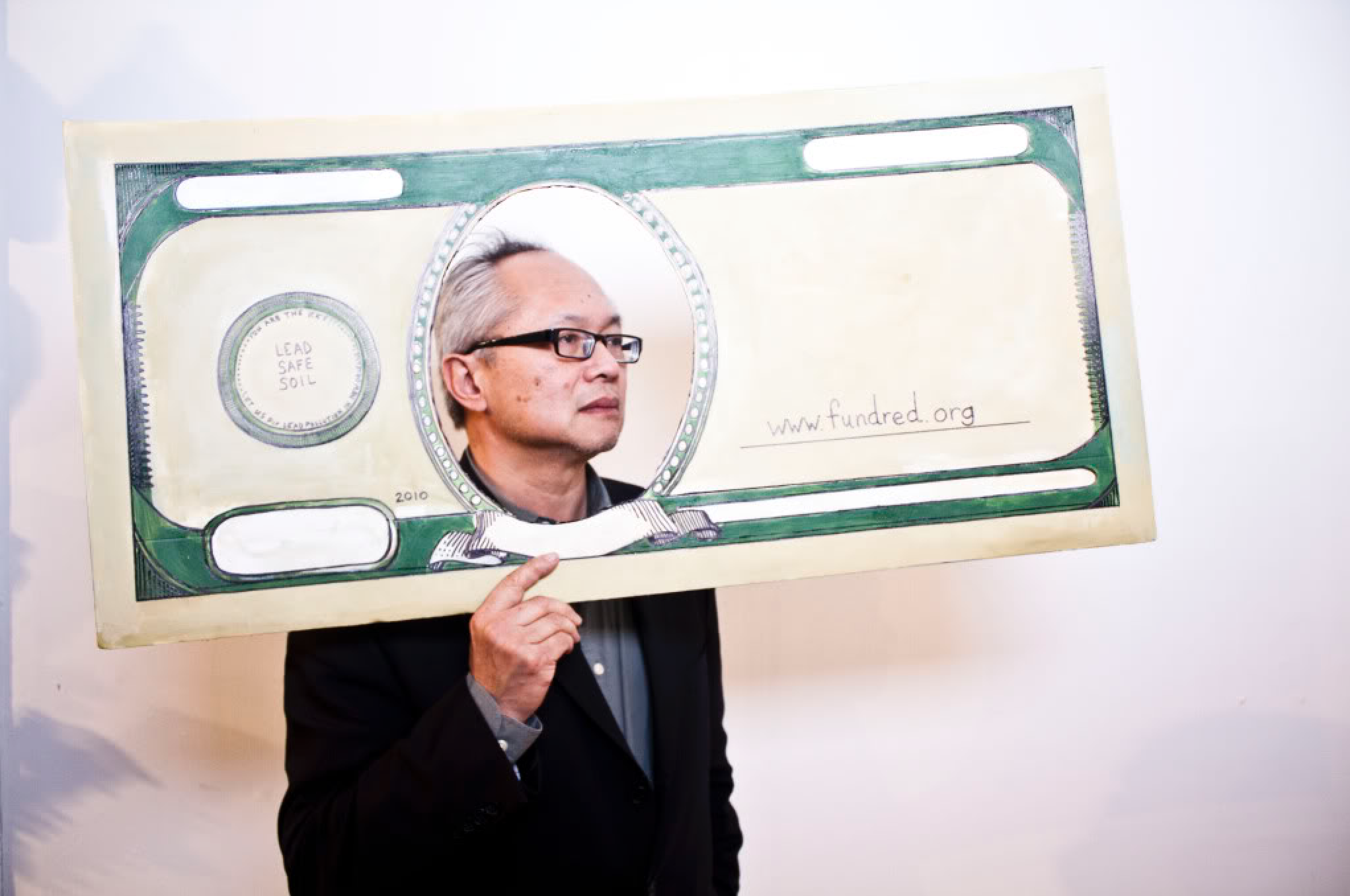 History and Highlights
While visiting New Orleans in the wake of Hurricane Katrina in 2006, artist Mel Chin learned about the silent storm of lead contamination that had been plaguing the city and the rest of the country for decades. 
Hundreds of thousands of children were being exposed each year, with far reaching consequences that played out over lifetimes. Recognizing the scale of the problem, he saw that existing resources were inadequate to respond. 
Mel believed that children could be part of the solution. Children and families now have the Fundred Dollar Bill Project. Through individual drawings, their voices can be tangibly represented in a powerful call for a lead-free future. 
Armored Truck Tour
Throughout 2010, students at hundreds of schools across the country created Fundred Dollar Bills that were picked up in a specially designed armored truck. 
As students and educators handed their Fundreds over to truck guards for safekeeping, schools held events that raised awareness of the gravity and persistence of the lead in our environment. 
These events gave local elected officials and community organizations a chance to show their support for lead cleanup while giving local press brought the issue to larger audiences.
At every stop the armored truck tour connected the national campaign for lead awareness. Each event around the country not only provided public and impassioned demonstrations against lead poisoning, but brought people together to make connections around this public health health issue in a fun and engaging way.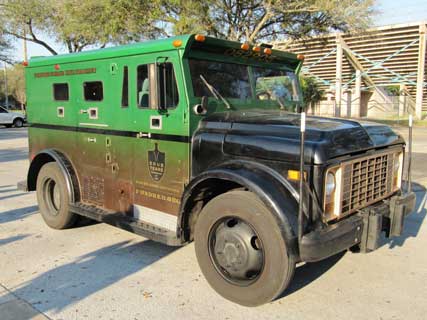 Grand Rapids
In the fall of 2014, the ArtPrize competition in Grand Rapids, Michigan featuring the Fundred Dollar Bill Project, offered an opportunity to raise visibility of local lead issues and invite participation from the tends of thousands of expected visitors. 
Visitors to the exhibit sat at bank teller tables and drew their unique Fundreds. Once drawn, their Fundreds were added to hundreds of others on a wall in the exhibit, making their artful demonstrations part of the exhibit for its duration. In addition to creating a public display of action-oriented art, the Grand Rapids initiative brought together local public health specialists, educators, and scientists to talk about the challenges and solutions to lead poisoning in Grand Rapids.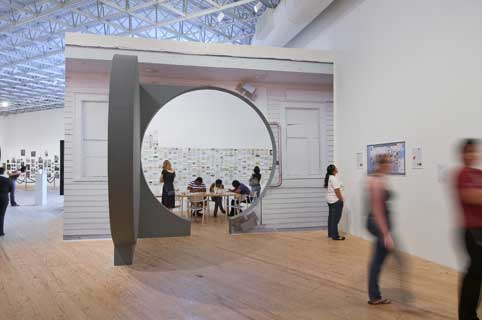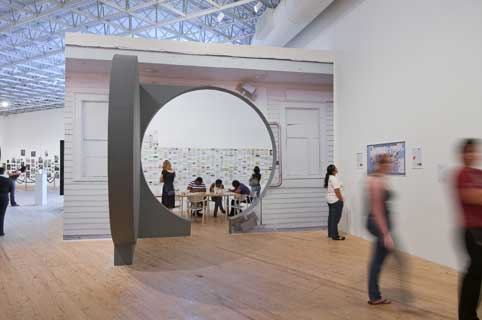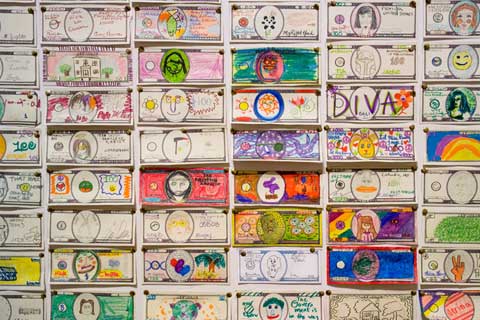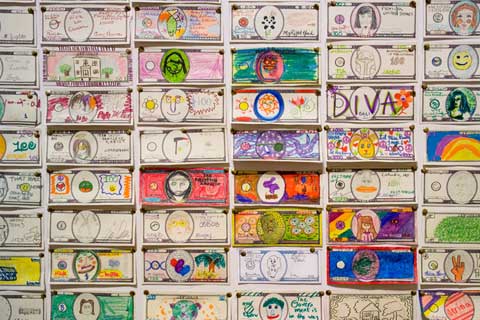 Art Academy in Cincinnati
In 2015, the Art Academy of Cincinnati partnered with the Fundred Dollar Bill Project and the Cincinnati Health Department Childhood Lead Poisoning Prevention Program to create a course that used art and design to address and impact issues of lead contamination in Cincinnati. 
With the Fundred Dollar Bill Project as a common starting point and inspiration, students launched group projects to increase awareness of childhood lead poisoning and our ability to put an end to it. Students exhibited their projects at a publicly accessible end of semester block party. Students explored lead poisnoning through dance performance and graphic design and created a learning-through-play area. The Health Department shared information about lead, and a public Fundred drawing table provided opportunity for attendees to sit together for conversation and to creatively put their values in action.